Financial / Terms
Minimum Investment: $50,000
Support & Training Provided
Financial Assistance Provided: Yes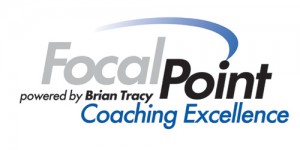 FocalPoint International Inc, in collaboration with Brian Tracy International, was founded with the vision to create the world's premier business development organization. Using Brian Tracy's proven strategies for business success, FocalPoint programs are designed for executives, managers, entrepreneurs, business owners and individuals with the passion and vision to improve their effectiveness in their business life.
Our global network of Professional Business Coaches is dedicated to teaching, developing and motivating today's premier business and community leaders in reaching greater success through the FocalPointdevelopment program. Our Coaches have been using and testing the FocalPoint methodologies for 7 years in the United States, and Internationally.
FocalPoint has assembled a team of experienced business leaders who are certified professional Coaches under Brian Tracy International's standards to meet the market's need for quick and responsive business development. Using our proven programs and strategies, FocalPoint Coaches guide their clients step-by-step through the Brian Tracy FocalPoint program providing feedback and guidance in a tailored program relating to company objectives, professional development and personal aspirations.
Brian Tracy fast-moving talks and seminars on leadership, sales, managerial effectiveness and business strategy are loaded with powerful, proven ideas and strategies that people can immediately apply to get better results in every area of their lives. Brian Tracy's has started and turned around over 30 businesses and has consulted for some the foremost corporations around the globe. His clients include IBM, Government of Canada, McDonnell Douglas, Arthur Anderson, Johnson & Johnson, The Million Dollar Round Table, and hundreds of other well-known organizations.  He is one of the world's foremost business and professional development consultants, speakers and a best-selling author.
FocalPoint stands apart from the competition, in this  $billion+ Coaching Industry thanks to the unequaled brand of Brian Tracy and the module based, pro-active coaching methodology.  The system is learn-able and can be delivered efficiently with outstanding results.
FocalPoint is revolutionizing the Coaching Industry by launching our material delivery method into the future! We have created the first-ever Business Coaching App for delivery on the iPad! This allows us to deliver our world class content with the greatest of ease, thus ensuring massive client value.