Financial / Terms
Minimum Investment: $75,000
Support & Training Provided
Financial Assistance Provided: No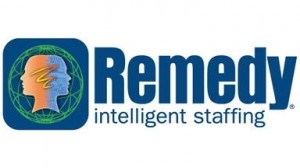 Our business is to help companies intelligently manage their workforce.  We define their staffing needs and develop a plan, then deliver high quality temporary workers and management systems they need on an on-going basis.  We focus on servicing clients in business services, manufacturing, logistics, finance & accounting and customer contact.
Remedy leads the staffing industry with cutting-edge technology and provides businesses with 5 employees to 1500 employees' innovative ways to earn a better return on their human resources investment.  Remedy is well known throughout the industry for its use of technology to drive sales and profits.
Our state-of-the-art selection technologies separate quality from quantity to help us source, place, and manage the performance of our temporary associates.  Our workforce management technologies help our clients reduce costs by creating efficiencies such as key controls and cost reductions.