Financial / Terms
Minimum Investment: $91,550
Support & Training Provided
Financial Assistance Provided: No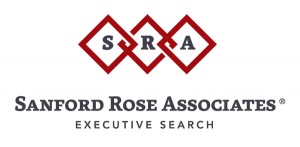 Sanford Rose Associates' mission is simple: Finding people who make a difference® in a way that builds client satisfaction and brand name recognition so that we are recognized by the global hiring community as comprehensive solutions providers and preferred partners of choice. Sanford Rose Associates' focus on exclusive relationships with companies, enables us to identify and carefully court the top people for each position. By industry standards, typical fees range between 20% and 35% of first-year cash compensation for each filled position.
A few competitive advantages of the Sanford Rose Associates business model:
1. First, Sanford Rose Associates methodology – Dimensional Search® – which creates a unique multi-dimensional profile that matches a candidate's chemistry, experiential translation, technical fit, expectations and culture.
2. Second, a history of excellence. The original Sanford Rose Associates office opened in 1959. Our first franchises were licensed in 1970. Since then, SRA International, the system's parent company, has awarded a limited number of independently owned franchises each year.
3.  Finally, each SRA office specializes in a particular industry or occupation, and the professionals in each office are experts in that field, having the ability to provide a consultative approach to their clients.