Financial / Terms
Minimum Investment: $50,000
Support & Training Provided
Financial Assistance Provided: No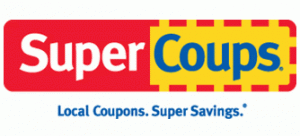 SuperCoups, a direct marketing franchise that services the advertising needs of local businesses.  SuperCoups franchisees will have the opportunity to provide cost-effective direct mail and digital advertising solutions to America's small businesses.
Our franchisees play a consultative sales role in presenting the SuperCoups opportunity in an effort to create brand awareness and maximize the return on their client's advertising investment.
SuperCoups provides franchisees comprehensive training in our proven co-op direct marketing program and the knowledge they need to manage their franchise business. SuperCoups also provides ongoing customer service with assigned, knowledgeable representatives and tools to maximize their sales time.  At SuperCoups, we arm our franchisees with a powerful package, tools and the training to deliver it.
Once licensed, the franchisee will be required to build relationships and acquire sales by:
•Prospecting and contacting merchants in their local area
•Scheduling appointments to introduce the products  face-to-face
•Meeting with the business owners and explaining how SuperCoups can help them grow their business and maximize their return on their advertising investment
Once the business owner contracts with the franchisee, they will be responsible for:Targeting the best area to maximize their client's redemption
•Helping their client in creating the best offers that will drive traffic to his location
•Submitting the client's order to SuperCoups via our web-based workflow for processing and ad creation
•Providing customer support to their clients